From it's beginning, Niles Aluminum Products has focused on handling custom metal bending jobs related to the architectural industry, that the aluminum extrusion manufacturer does not offer. Today, the firm is recognized as a leading source of metal curving for glazing contractors and aluminum manufacturers throughout the United States and Canada.
Founded in June 1959 by Cecil Ort, Niles Aluminum Products has remained a family-owned and operated company for three generations. Before launching the business, Cecil Ort was a General Manager at the Kawneer Company, whose headquarters were located in Niles, MI. With his ties to Kawneer, Cecil started Niles Aluminum Products to serve as a job shop for Kawneer, handling low-volume custom work. Niles Aluminum Products took on assignments, such as custom metal bending and fabrication, fabricating assemblies for high-rise buildings, building custom commercial entry systems, and even creating display samples for Kawneer's advertising efforts.
The business grew throughout the 1960's. Then in 1971, after graduating from college, Cecil and Frances Ort's son Don came to work for Niles Aluminum Products. Shortly thereafter, Kawneer closed its operation in Michigan and Niles Aluminum Products had to shift gears. With its close proximity to Elkhart, Indiana, the hub of the recreational vehicle industry, and its aluminum fabricating experience, Niles Aluminum Products began producing entrance doors for motor homes. Under the leadership of Don Ort, Niles Aluminum Products concentrated on building RV entry doors for the next 20 years with the metal bending becoming a secondary line of business.
However, as the RV industry became increasingly more price competitive, Ort made the strategic decision to get out of the high-volume, mass-produced door market and focus efforts entirely on custom metal bending, the one service that Niles Aluminum Products had maintained since its inception.
In 2006, Don Ort retired from Niles Aluminum Products with 35 years of service to the company. The business now moves into a third generation with Vice President, Jeff Ort taking over all operations. Jeff has managed the company since 2003 with a focus on national sales. "We have seen tremendous growth over the past few years which I attribute to the previous two generations building a great reputation within the industry", says Jeff Ort.
Over the past 56 years, there have been many changes at Niles Aluminum Products but one thing has remained constant, the customer comes first. Without the customer, Niles Aluminum would not have been around for 56 years.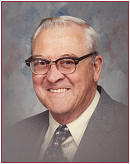 Cecil Ort
Founder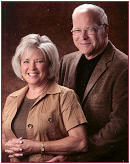 Don & Vicki Ort
2nd Generation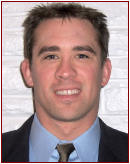 Jeff Ort
President